When it comes to barbecuing, your smoker is a precious investment that deserves optimal care. An essential part of maintaining your BBQ smoker's performance and longevity is keeping it properly covered when not in use. But you may wonder, "How exactly do you cover BBQ smokers?"
This article will guide you through the process of choosing the right cover, detailing the necessary steps to ensure your smoker's protection against weather elements, and providing tips on maintaining it. Whether you're a BBQ enthusiast or a beginner, this practical guide will help you keep your smoker in top-notch condition for those delightful cookout sessions.
How Do You Cover BBQ Smokers Quick Guide
Now it's time to discover exactly what you need to do for how do you cover bbq smokers. For more details on each step below, continue reading.
Choose the Right Cove
Clean Before Covering
Cool Down Before Covering
Cover Tightly
Check Regularly
Store Properly
How Do You Cover BBQ Smokers' Steps
Once you follow these steps, knowing how do you cover bbq smokers will become second nature. Now that you have the basics down, let's dig deep into these useful tips and cover BBQ smokers like the pros.
Choose the Right Cover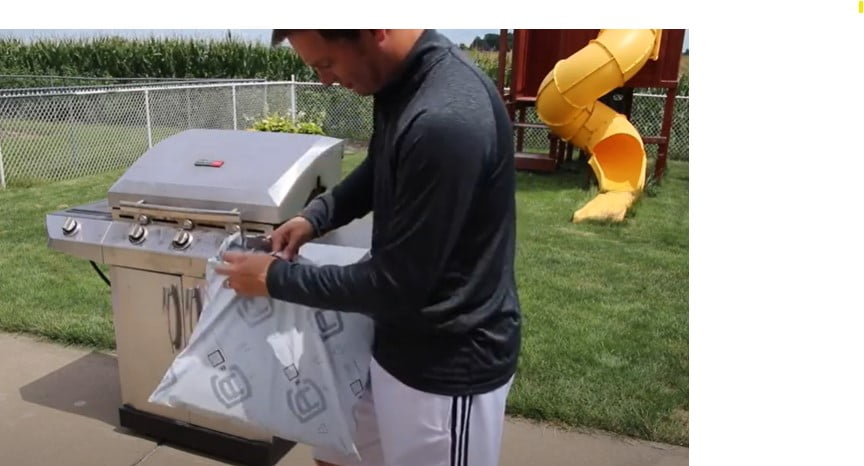 The first step is selecting a cover that fits your smoker perfectly. The cover should be high-quality, waterproof, and UV-resistant to protect your smoker from the elements. It's recommended to opt for a heavy-duty fabric like polyester, which offers more durability and protection.
Clean Before Covering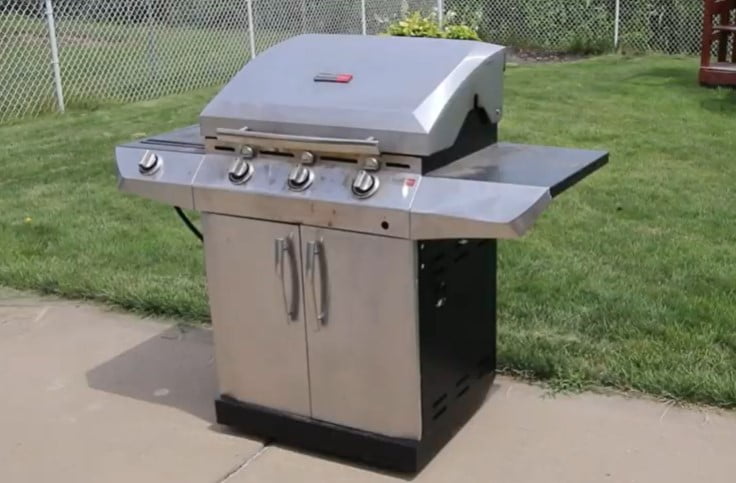 Before you put the cover on, ensure your smoker is clean and dry. Any residual food debris or moisture can lead to mold and rust, damaging your smoker. Use a grill brush to clean off food particles and a soft cloth to dry it.
Cool Down Before Covering
It's crucial to let your smoker cool down completely before covering. This prevents the cover from getting damaged due to residual heat and also prevents condensation, which can cause rust.
Cover Tightly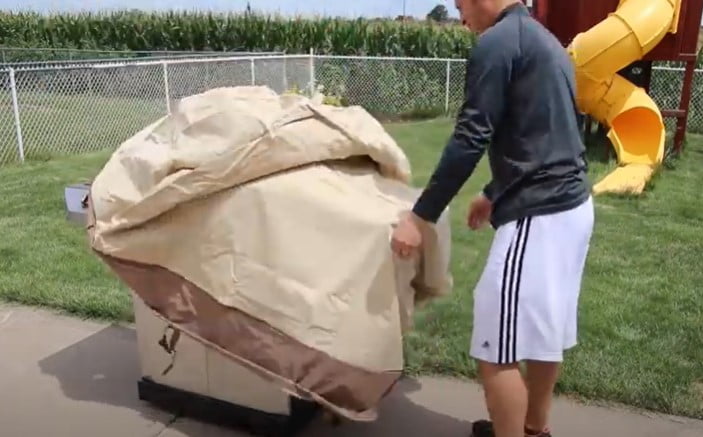 When placing the cover on your smoker, ensure it fits snugly. A loose cover might catch wind during a storm and get blown away. Some covers come with tie-downs or straps for added security.
Check Regularly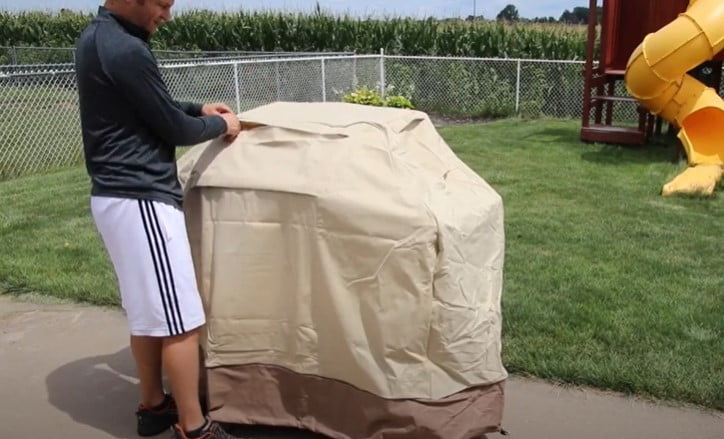 Don't just cover your smoker and forget about it. Regularly checking the cover for any tears or damage can help you replace it before your smoker gets exposed to harmful elements.
Store Properly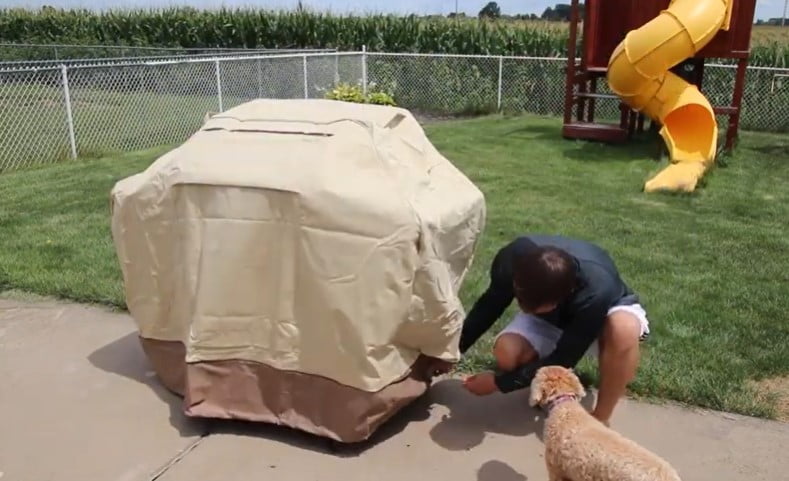 If possible, store your covered smoker in a sheltered area like a garage or shed. Even with a cover, your smoker is still better off in a place where it's protected from harsh weather.
Remember, a small investment of time and effort can significantly enhance the life and performance of your BBQ smoker.
Common Questions About How Do You Cover BBQ Smokers
Now that you know the basics of how do you cover bbq smokers, here are some commonly asked questions about the process.
What are the benefits of covering your BBQ smoker?
Covering your BBQ smoker has a number of benefits. It protects your smoker from the elements, such as rain and snow, which can cause rust or damage to the exterior.
A cover also keeps pests and critters away and helps maintain temperature regulation when it's not in use.
While having a cover for your grill is advisable, it's not essential to keep it covered all the time. Simply remember to give your grill a thorough wipe-down once a month and cover it when necessary. Taking good care of your grill will ensure it serves you well, allowing you to prepare delicious meals for a long time.
How often should I change my smoker's cover?
It's best to replace your smoker's cover every 1-2 years or when it starts showing signs of wear and tear. This ensures that your smoker has optimal protection against harsh weather and other elements.
Can I use a tarp to cover my smoker?
Although a tarp can be used as a temporary solution for covering your smoker, it's not the most effective in terms of providing long-term protection. A heavy-duty fabric or polyester cover is recommended for optimal protection and durability.
When should you use a cover for your BBQ smoker?
If you've been wondering whether to cover or not to cover, then you should consider different climates:
Humid climates: If you reside in hot and/or humid areas, like the East and West Coast, or anywhere from the bottom third of Texas up to Saskatchewan, you fall under the humid zone. Remember, humidity doesn't necessarily mean tropical weather; it can also refer to dampness, like a foggy day in London. In such regions, it's not advisable to cover your grill. Covering it can trap humidity under the cover, leading to corrosion.
Coastal climates: Living by the ocean is serene and picturesque, but it can pose challenges for your grill. The salty air and unpredictable weather require extra care. It's recommended to cover your grill, especially during heavy rain, snow, or inclement weather. Additionally, perform a weekly wipe-down with a damp cloth, followed by thorough drying, to remove any salty residue and ensure your grill's longevity.
Dry climates: If you reside in consistently dry regions, such as the rest of Texas up through the States and Alberta over to the Rockies, you can leave your grill uncovered. However, it's still advisable to cover it to prevent dust or debris from accumulating on the grill's surface. During extreme weather, it's best to cover the grill for added protection.
All climates: Regardless of the climate, it's essential to keep your grill in a sheltered area with some space between the grill and any walls. Whenever possible, avoid direct wind exposure. For safety reasons, never grill in completely enclosed spaces, or garages, or operate your gas grill indoors.
Video Before You Buy A Grill Covers, Watch This Video!
Watch this video to enter the world of grill covers and pick the best one for your BBQ smoker.
This video shows you different types of covers to suit all climates and weather conditions, how to measure your grill correctly, and what features to look out for.
Final Thoughts
In conclusion, taking care of your BBQ smoker involves more than just cleaning and using it properly. Protecting it with a high-quality cover is a crucial yet often overlooked aspect of maintenance. By following the steps outlined in this guide on how do you cover bbq smokers, you can ensure its longevity and optimal performance.
Remember, a well-maintained smoker not only lasts longer but also delivers a better-tasting barbecue. So, invest in a good cover, follow these guidelines, and savor the flavor of great barbecues for years to come. Happy grilling!